News and Notes

BWC is Good News!
Recent "SewFests" have focused on child-szed hospital gowns and other items for Operation Smile. In October, clubwomen delivered 1,000 of these, plus toys and office supplies, to Operation Smile headquarters in Virginia Beach.
See the article in the Good News section of the Times-News!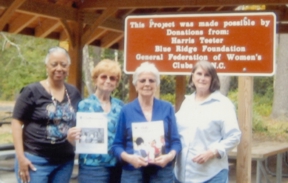 Club members visited the "Parkway as Classroom" shelter on the Blue Ridge Parkway. Clubs all over North Carolina contributed to making this project a reality.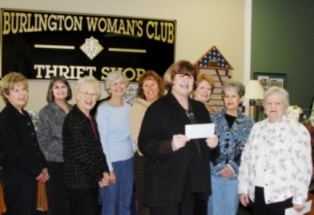 In 2010 BWC presented a check for $15,000 to help the Alamance Children's Museum get started.
Community Projects
Although we do enjoy getting together, BWC is primarily a service organization, NOT a social club. Club members work together and with other organizations in Alamance County, North Carolina, and throughout the nation to make our communities a better place. We have a special interest in the well-being of children, who are our future, and all those who are least able to help themselves.
The club is organized into six Community Service Program areas, representing areas of focus in the community. Some of the community groups we support in those areas are listed below. Note that links will open in a separate window.
As a part of GFWC - the General Federation of Women's Clubs - we are united with women throughout our state, our country, and internationally. In 2014-2016, GFWC clubwomen in North Carolina alone volunteered more than 550,000 hours and donated almost $3 million in support of their projects.