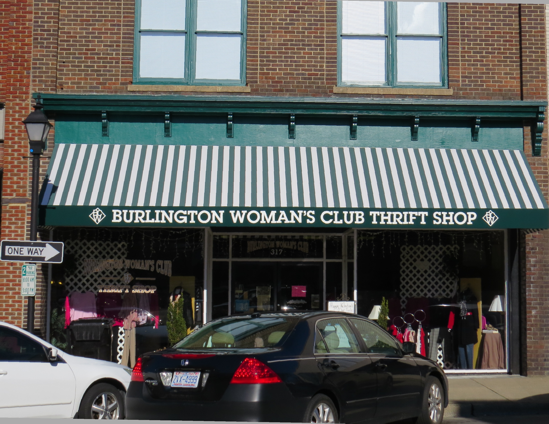 BWC Thrift Shop
Since 1970 the BWC Thrift Shop has offered good quality and affordable clothing for men, women, and children, along with an ever-changing assortment of small housewares. The shop is located in historic downtown Burlington, near the intersection of South Main and Front Streets. Look for the green and white striped awning!
317 S. Main Street — Burlington, NC 27215
336-226-2589

Hours:
Tuesday & Thursday: 9:30 am to 4:30 pm
Wednesday & Friday: 9:30 am to 2:00 pm
Saturday: 10:00 am to 4:00 pm NOW OPEN UNTIL 4:00 ON SATURDAY!
closed Sunday & Monday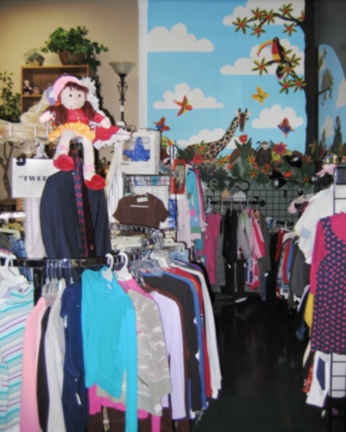 The children's department is well-stocked and colorful.


We also have clothes and accessories for men.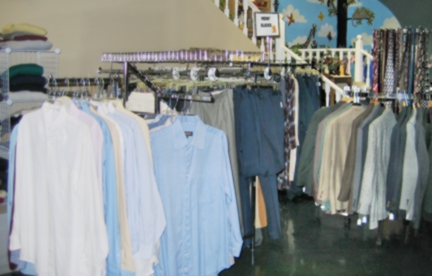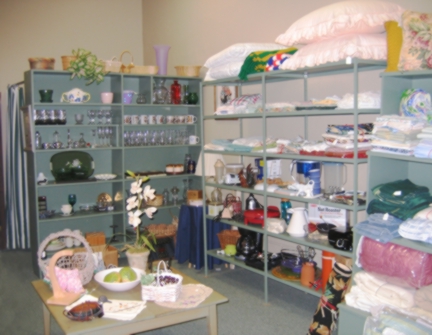 The "Treasure Room" contains housewares, linens, and decorative items, in addition to a fitting room ...

... and the "Wall of Shoes".
We accept donations of gently used clothing, shoes, jewelry, and small housewares. Everything is cleaned up and checked for damage before we put it out for sale. Tax receipts are given for all donations.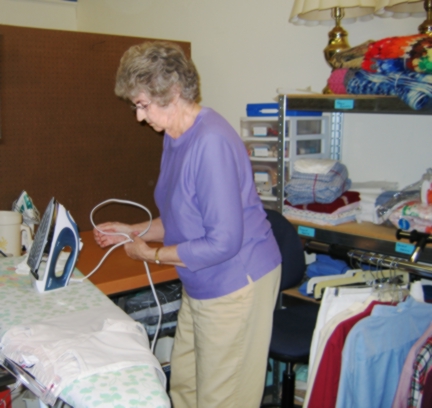 BWC members do all of the work at the Thrift Shop - sorting donations, washing and ironing as needed, keeping the sales floor stocked, and staffing the sales desk. Everything is done on a volunteer basis as a "labor of love" for the community.
Profits from the shop are reinvested in the community, state, and world through the groups and projects that we support.