Members' Area
Our recent group portrait


Resources for members

BWC Forms to download

GFWC and GFWC-NC offer many resources for clubwomen.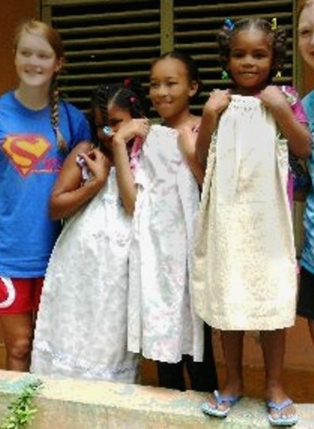 Pillowcase dresses made at several BWC Sew-Fests have been delivered to needy children in the Dominican Republic (shown here), Kenya, and Guatemala.
Many thanks to Mary Jo Abernethy who has organized our Sew-Fests, documented them with pictures, and written an article which was published in the GFWC-NC Clubwoman magazine.
See the article in the GFWC-NC ClubWoman magazine!
A number of members traveled to Greensboro to see the Titanic exhibit.